KVAR Electric Saver Simply Saves YOU Money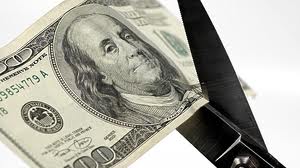 In times like these we're all trying to cut costs. In lieu of going out to dinner on a regular basis, you've chosen to have more fun by cooking a meal with your entire family. You always do the research on your next smart phone, home stereo, electric lawnmower, cordless drill set, refrigerator, or dryer. You're always looking for the best deals. After all, that's what good consumers do. As a homeowner, you find pride in taking care of your castle and maintaining it. But maintaining your castle requires being having the financial freedom to do so.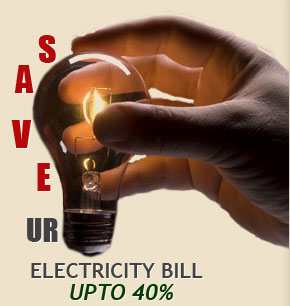 We're constantly doing trying our best when it comes to saving money on our electricity. Sometimes you're in a rush when you're headed out there door and you accidentally leave a bedroom light on. Sometimes your spouse doesn't remember to turn the lamp off when they leave the room. It happens. Now throw kids into the equation. Now when you receive your electricity bill, you'll be scratching your head in deep and pensive thought as to why you owe so much. Now what would you say if you found out that when the major appliances in your home require power, you're actually being charged for more than what your appliances actually require? Don't you wish there was a way to cut down on your costs without having to drastically alter the way you use energy? When you feel like you're already doing everything you can in order to save money, it's great to have a little help.
There IS a way for you to cut costs on your electric bill. The KVAR Electric Saver 1200 is changing the way households use the energy it draws from your provider. Simply put, IT SAVES YOU MONEY. The way your home pulls energy for your appliances now is inefficient. When your air conditioner's motor requires power to keep you cool during the dog days of summer, it actually draws more energy than it uses. And what happens to that surplus of energy? You pay for it, and it gets wasted and lost. You never get to use it. What the KVAR Electric Saver 1200 does is store that surplus energy. What energy was wasted before is now stored for future use. A product endorsed by the U.S. Department of Energy, the KVAR Electric Saver 1200 is on its way to empowering homeowners to save even more money.
The KVAR Electric Saver 1200 is manufactured in the United States and comes with installation instructions and wiring diagrams to ensure that you are able to use reap the benefits of this UL Listed device right away. To be compliant by the NEC safety code, your order includes Liquid-tite conduit and connector. Free priority mail shipping is also included so that you won't be waiting long to start saving. A 20 year written warranty protects you from any workmanship and product defects.

When it comes down to it, homeowners alike will find that having the KVAR Electric Saver 1200 is a must when trying to build a more energy efficient home. More information on the KVAR Electric Saver 1200 can be found at http://electricsaver1200.com.