How to Know if Your Power Saver is Working
Electricity Saver Boxes are very popular nowadays as every household's power bill is dramatically increasing. People who cannot live with it have been very particular on this and they find everything they can just to cope up with the electric bills.
However, there are a lot of electricity saving boxes which claim to work well and lessen power bills but are really not effective. That is why as a clever household member, you might want to check and review the electricity saver that you want before buying.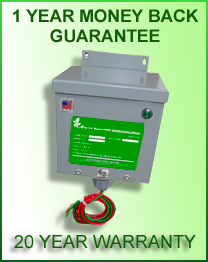 Among all electricity saver boxes, Electric Saver 1200 is known to be the most efficient and cost friendly. You will know that your Electric Saving Box is efficient if…
After a month or 2, you notice some changes in your electricity bills. How will you know this? Once you get your power bill you can take a look at the monthly consumption last year vs. this year. If you cant find it, you can ask from your power company to have it printed as you pay your monthly bill. By using Electric Saver 1200, you can expect changes to your power bills. In the long run, you will notice up to 20-25% less on your electric bill.
This Power Saver device prolongs the life of your appliances and motors. This becomes an issue because there are other Electricity Saving Boxes which instead of giving positive effects on the appliances, they destroy it by giving it too much correction. If you find your appliances are having some problems, these might be caused by your fake Electricity Savers or putting the wrong sized model on the motor.
The electric saving box can last up to 25 years. Electric Saver 1200 can last up to 25 years. Just install it and leave it there. The good thing about it is that there is no need for maintenance.
Your purchase includes a 20 years warranty on product defects/workmanship.
The product is UL and CuL listed for the safety of you and your loved ones.
Buy Factory Direct! Electric Saver 1200 is very affordable compared to other brands because they pass all the savings on to you.
These are some of the reasons and basis to know if the electricity saver you want to buy is efficient and worthy of your hard earned dollars. For more info, Click Here
Want to Start Saving Money and Electricity the Easy Way?  Click The Buy Now Button below: